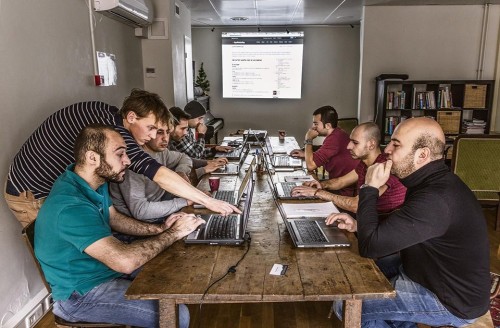 In a recent post I asked a BIG question. I discussed how it is often difficult to know if employment programmes focused on supply (training those that are or will be on the labor market) help to make jobs available for unfortunate job-seekers or rather take a vacancy that otherwise would have been filled by someone else.
One way to deal with this challenge is to focus on building skills for job sectors in which there is a lack of qualified workers available. But as training programmes often concentrate on the more vulnerable and less educated, it is often difficult to connect these job seekers with the most promising sectors. An example: Let's say there is a big demand for highly qualified surgeons. A short-term training intervention can never fill this gap as vulnerable job seekers usually have not gone through med school.
There are however small examples that form an exception to this rule. One of them being computer programming. Take for instance the Dutch organization Hack Your Future. HYF teaches students computer coding. Their students are refugees, mostly from Syria. Normally coming from a different education system, not speaking the language (Dutch in this case) and limited or no experience in computer programming will bar you from a job as programmer. But companies are so much in need of skilled computer programmers they are willing to go out of their ways and provide internships to HYF's students, potentially leading to a contract.
Yes, this will not fly for all job seekers. And yes, The HYF programme makes use of a very specific market demand in a smart manner. But ICT is a very important sector, especially in the Netherlands with over 250.000 people employed. And demand for jobs is growing. More generally speaking, even if solutions seem small, many "small solutions' like these ones can help to answer big questions and big problems.